About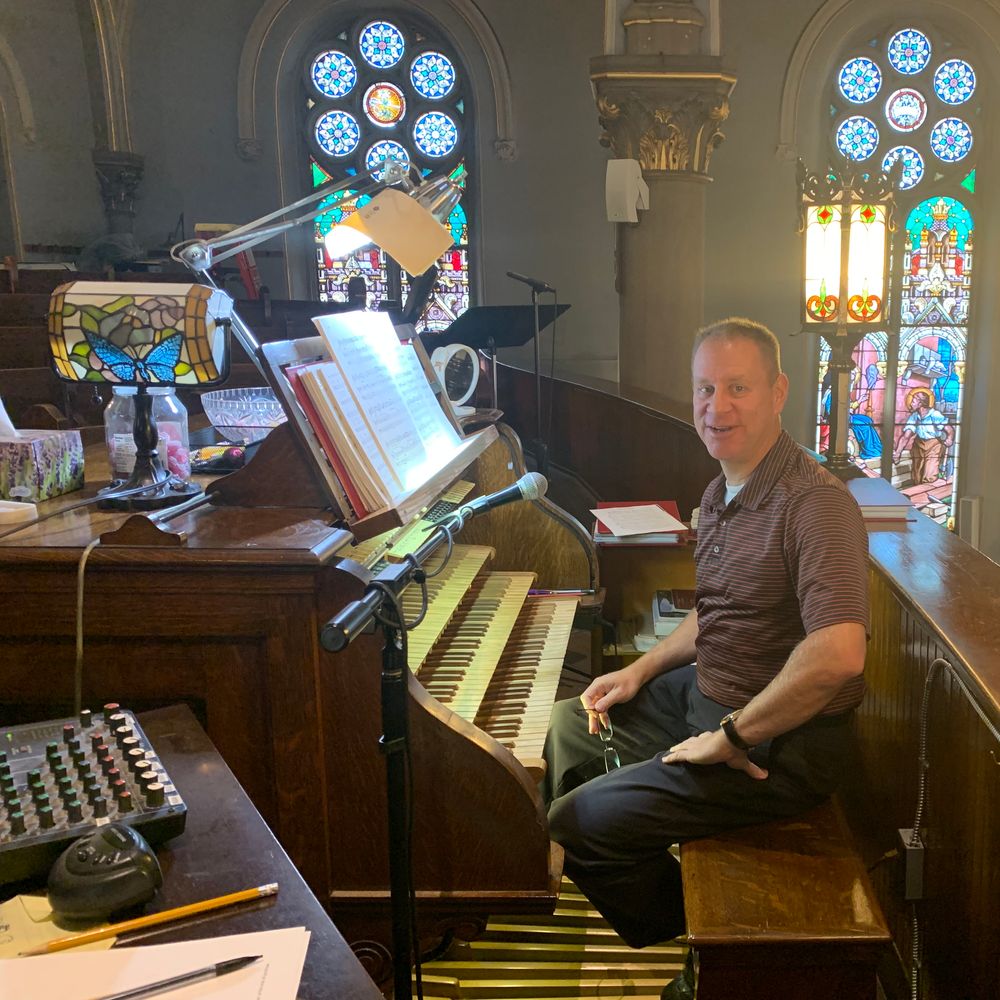 Inviting, Transformative
The St. Mary's Liturgical Choir sings at the 9:45 a.m. Mass every Sunday.  It supports the singing of the assembly in a way that is inviting to newcomers and transformative for parish members.  Through its music, it provides opportunities for prayerful reflection.  Members of the choir also help each other on the path of discipleship. 
The Choir was formed soon after the start of the parish in 1859.  In 1920, the "new" organ was installed.  Like the Twin Towers above the church, it has been a hallmark of tradition and beauty ever since.  The choir focuses on songs, old and new, that fit with the wide range and depth of the organ.  It sings in faithful unison and inspiring harmony.
Jeff Hecht is the Choir Director.  He grew up playing the organ at St. Mary's and knows more about it than anyone else.  He is an electrical engineer by training, and a musician by love.  His engineering background has allowed him to keep the organ fully operational over the years.  Most importantly, his talent and leadership shine forth in his choice of music, the eagerness of the singers, and the joy he brings to the assembly.
The choir practices before and after every 9:45 Mass, so come take a peek at the beautiful choir loft.  We'll greet you warmly and answer any questions.  Sing with us for a time or two.  If you'd like to learn more about our music and the people who make it, please join our mailing list.
Student Artist
Mariah Berryman
We are pleased to be joined by Mariah Berryman, a soprano from the University of Dayton.  She is currently working towards her B.A. in Music Performance with a graduate certificate in Liturgical Music.  She is studying with Dr. David Sievers.  Previous stage credits include Dolcina in Suor Angelica, Barnaby in Babes in Toyland, the Third Spirit in Die Zauberflote, and Marie-Therese de Lamerous in the world premier of Spectacle.  She is a part of Univeristy of Dayton's Opera Workshop, Undergraduate Music Ministers, and Bella Voce, the Univeristy of Dayton's women's chorus. In addition to her work with the St. Mary's Liturgical Choir, she sings with the Liturgy Choir at the University of Dayton. 
More information about Mariah can be found HERE.