You may have heard a different sound coming from the choir loft for the Alleluia that we sing before the reading of the Gospel.  That's because we are singing a new setting for the Gospel Acclamation.  It is a piece written by Ken Canedo with text written by Canedo and Bob Hurd.  We debuted the piece last week for the first time.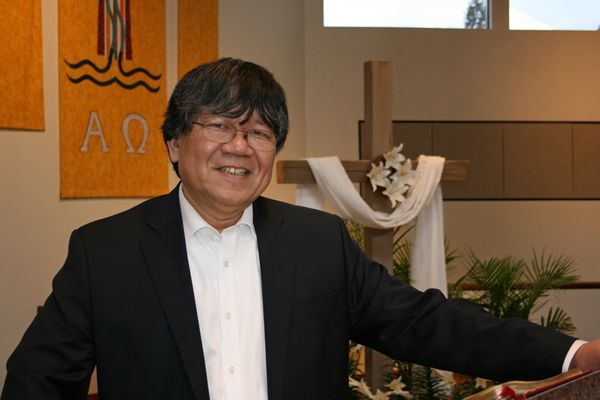 Ken Canedo has been publishing Catholic sacred music since 1978.  He was born in Los Angeles and earned his master of divinity degree from St. John's Seminary in Camarillo, California.  He has been involved with youth ministry in Oakland, Portland, California, and at St. Meinrad's in Indiana.  He's written several songs for missals, composed entire albums of contemporary Catholic music, written extensively about the history of Church music since Vatican II, and even met Pope Francis, yet he still serves as a musician and RCIA panelist for his home parish in Beaverton, Oregon. 
We chose this piece because of the harmonies.  It layers the soprano, alto, tenor, and bass parts with a descant for extra pop.  The melody alone would not have been enough for us to have changed to something new.  It was the harmonies that did it.  The harmonies are what turn the song into a true Gospel song.  If you can, try to listen for the flute descant and each of the parts this week and in the weeks to come.