Great music has always been an integral part of parish life at St. Mary's. The tradition of amazing music became more defined following the installation of the Austin pipe organ in 1920. St. Mary's music roots run very deep. In 1925 on the occasion of Reverend Bernard J. Beckmeyer's 25th Silver Jubilee, the Mass program states, "The St Mary's Choir is among the best and by its rendition of real church music and singing, it elevates the minds and thoughts of the faithful." 
Current member of the St. Mary's Liturgical Choir, Mike Eifert, first joined in 1954, when he was in fourth grade at St. Mary's School.  Like many legacy choir members, he joined initially as part of the St. Mary's Children's Choir.  Eifert remembers, "Everyone was required to audition for the choir in third or fourth grade. If you could carry a tune, then you became a choir member.  If not, then you became an altar boy."  For that reason, there were always more girls than boys in the Children's Choir.  
The Children's Choir sang at the 7:45 a.m. Mass on weekdays and on Sunday.  "Singing at 7:45 a.m. weekday Mass was optional for the children in the choir, but most came anyway!"    School started immediately after Mass on weekdays.  Eifert remembers one day when several girls in the choir did not go to school after Mass was over.  "I've never seen the nuns so angry," said Eifert.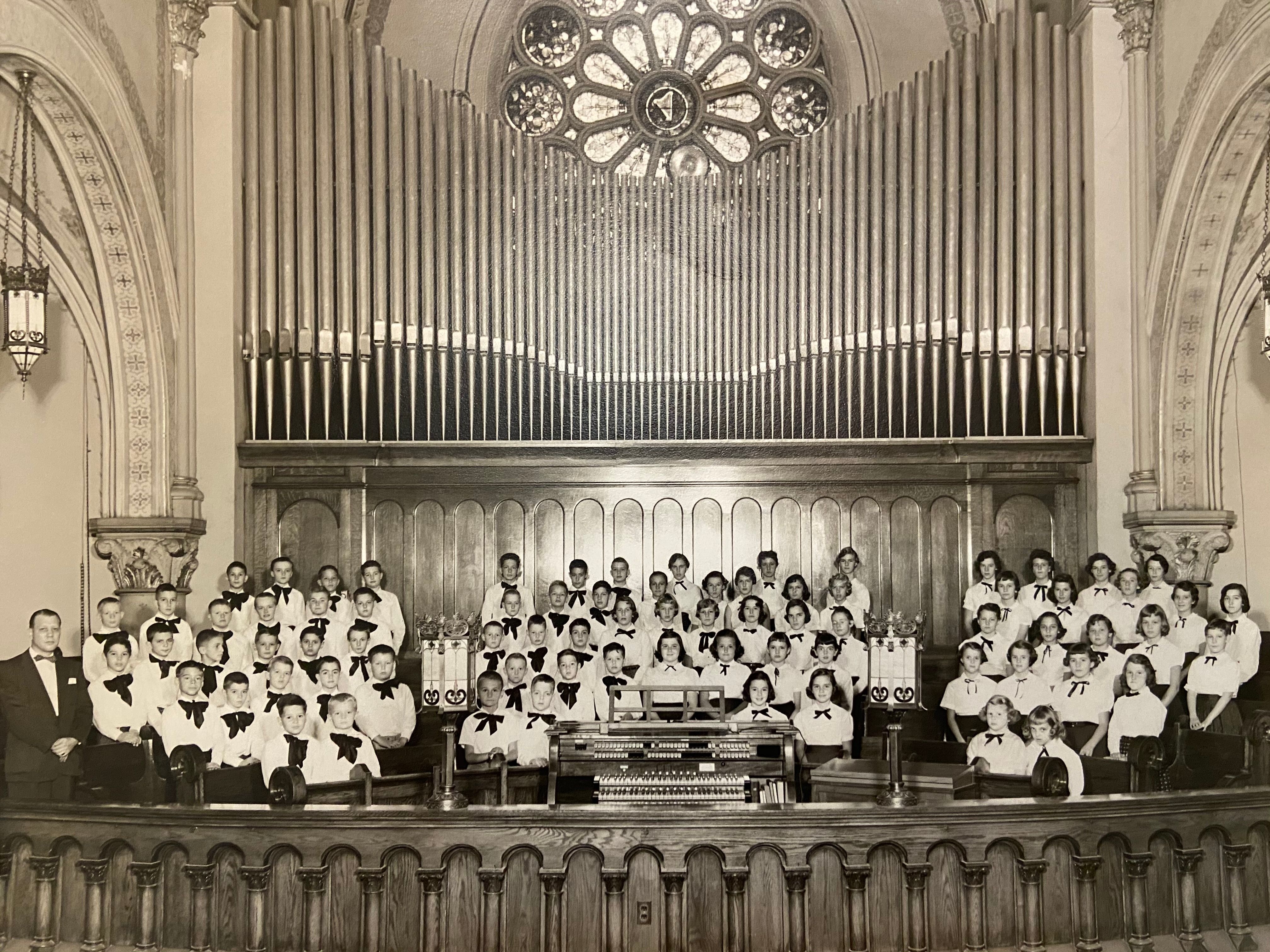 The Music Director at that time was Joseph Geiger, and the Pastor was Monsignor Bernard J. Beckmeyer.  Both had a high degree of respect for one another and both had a great love and passion for beautiful liturgical music.  Joe Geiger had graduated from the Cincinnati Conservatory of Music and taught music at one of the local high schools in addition to his duties at the parish.  He later led a choir made up of children of employees of Inland Manufacturing, which later became a division of General Motors.