Ludwig Van Beethoven 
German Composer 
Born:  December 17, 1770, baptized in Cologne, Germany 
Died:  March 26, 1827, in Vienna, Austria 
HALLELUJA, from the Mount of Olives has long been a favorite piece of music played and sung by the St. Mary Liturgical Choir. The current copy of this piece was purchased back in the late 1950s by Mr. Joseph Geiger, organist/director for St. Mary's.  It has been performed for numerous Easters and special parish anniversary occasions. 
This major choral work was composed by one of the most famous of all classical composers—Ludwig Van Beethoven. Born in 1770, Ludwig began his musical career at a very early age being taught harshly and intensively by his father Johann van Beethoven. By age 21, Ludwig had moved to Vienna to continue his studies with Franz Joseph Haydn. There began his major works and compositions. 
In 1802, Beethoven composed Christ on the Mount of Olives, which took less than three weeks and is the earliest of his three major choral works. The Hallelujah—which is part of this composition--is an elegant piece that has been recorded and performed by choirs all around the globe. Most notably, this Hallelujah is often performed and recorded by the Mormon Tabernacle Choir. St. Mary Choir may not have the number of voices as the MTC, but they deliver a commanding performance of this composition with heart and soul. "Praise the Lord, with holy songs of joy, with holy songs of joy!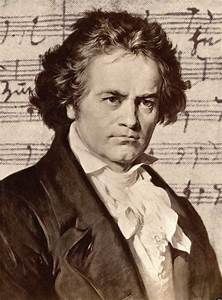 "